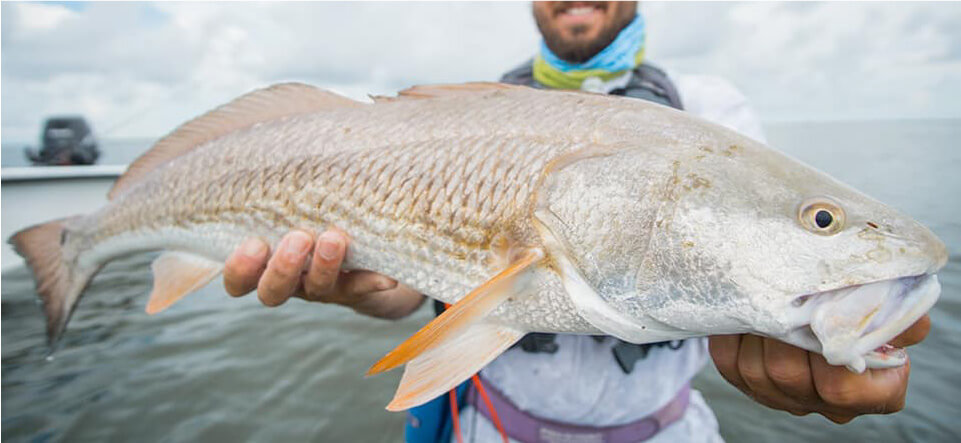 Pricing & Packages
About the Trip
On your trip, you will be taken to the Chandeleur Islands, Louisiana Marsh, and Barrier Islands. To start the trip, we will meet at the dock where you can board the boat and get a feel for your accommodations. After we set out on the water you'll have a chance to take in the beautiful scenery and fresh air until we reach our destination. Captain Dennis will judge where the best fishing will be based on the time of day, weather, and other factors. Your fishing charter will be full of chances to catch fish! Every meal will be deliciously homemade and we may even get the chance to serve up some of your catches. Your group can look forward to a filling southern style cajun dinner each night that features fresh ingredients.
Booking Policy
$1,000 non-refundable deposit is due at the time of booking
Balance is due prior to departure
Gratuities are customary - averaging 18-20% of the package price
A fuel surcharge may apply if diesel exceeds $4.00 per gallon
Cancellation Policy:
All deposits are non-refundable. If you must cancel 60 days before departure: your deposit will be forfeited or applied to an open date within the seasonal year. If you must cancel within 30 days of departure, the deposit will be forfeited. If the Captain has to cancel your trip due to weather conditions, we will refund your deposit or apply it to an open date of your choice.
What's Included?
Three meals per day!

Hearty Breakfast
Hot Lunch
Southern Style / Cajuin Cuisine Dinner

Plenty of snacks
Soft drinks, bottled water, and tea
Air conditioned sleeping accommodations
A fully fueled skiff
Towels and linen service
Clean restroom and shower facilities
Pricing
Pricing is based on the number of days for your trip. All amenities remain the same regardless of the number of days you are on-board with us. All packages are deluxe accommodations trips.
*New prices starting June 15th 2022
Any trip booked after this date will be the new pricing. If you are already booked for next year your price was the previously advertised price.
2 Day Trips
10 people - $8,500
11 people - $9,350
12 people - $10,200
*Minimum price for a two day trip is $8,500
3 Day Trips
10 people - $11,000
11 people - $12,000
12 people - $13,000
*Minimum price for three day trip is $11,000
Already Booked?
If you are mailing a check send it to our office address:
100 Shore Dr.
Long Beach,
MS 39560
If you need to pay by another method. Please give us a call to make sure we can accept your form of payment.